Spotted: Starlink being installed on several Royal Caribbean cruise ships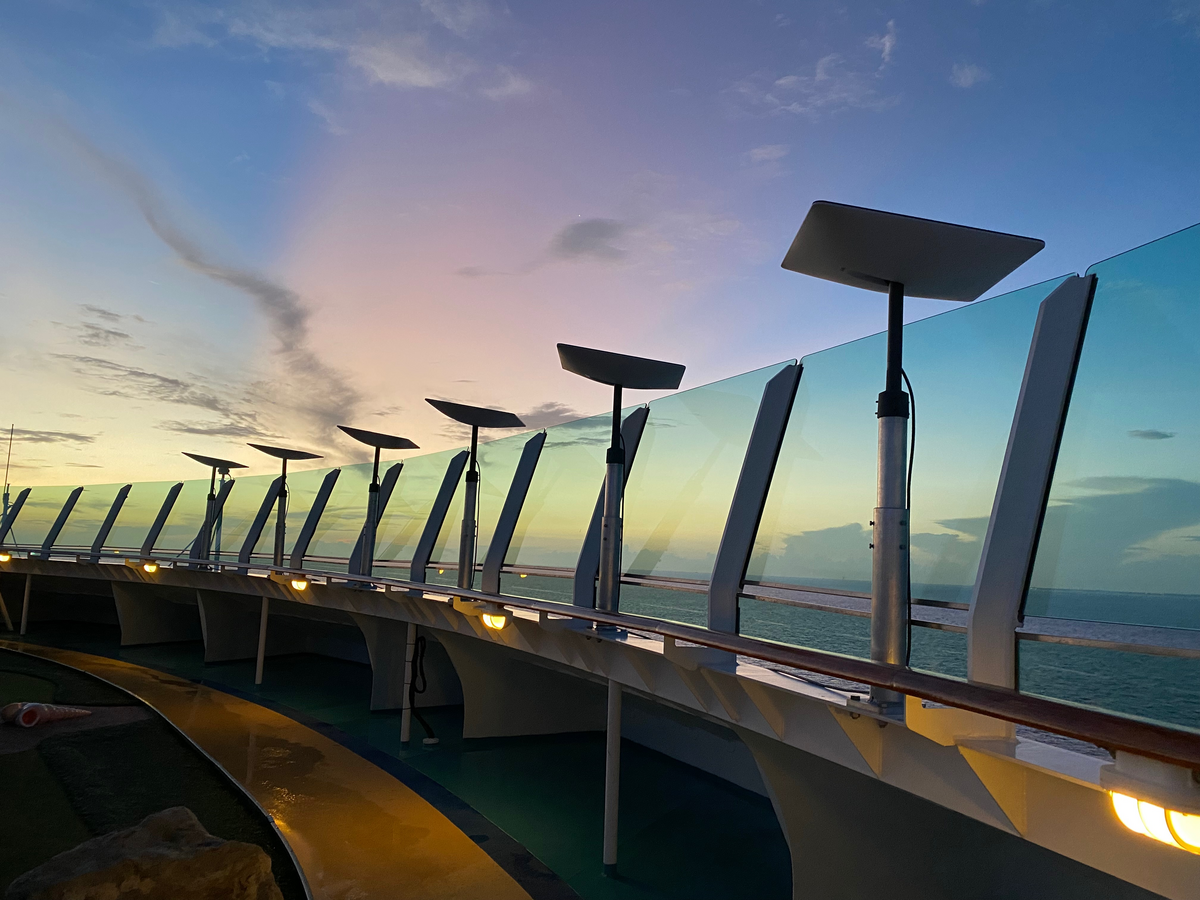 Royal Caribbean has not disclosed when its new Starlink internet service will be available, but it is clear that work is underway on a number of ships to install Starlink.
Ever since Royal Caribbean announced it would switch its ship-based internet service to SpaceX's Starlink service last month, cruise fans have been eager to find out when the service might begin.
RoyalCaribbeanBlog contacted Royal Caribbean for a timetable showing when each ship would have the new service and a service start date, but the cruise line did not provide such a timetable.
A Royal Caribbean spokesperson did not provide a timeline other than to say that "rollout of Starlink technology will begin immediately on all Royal Caribbean International ships."
Royal Caribbean Group has promised to deliver Starlink to ships of all three Royal Caribbean Group brands by the end of the first quarter of 2023.
In the meantime, cruise ship passengers are seeing Starlink installation crews around many ships laying the groundwork for the new service to get started.
We reported in early September that we saw Starlink added to Independence of the Seas, although the service has yet to go live as of this writing.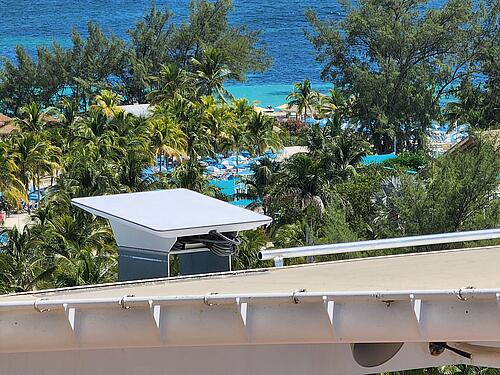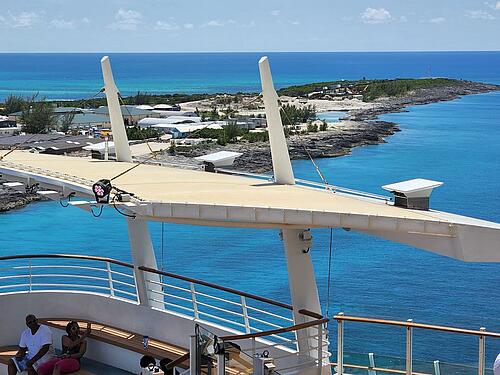 According to readers, more and more ships are working with crews on board.
RoyalCaribbeanBlog reader Michael Fenstermaker shared a photo from Allure of the Seas this week.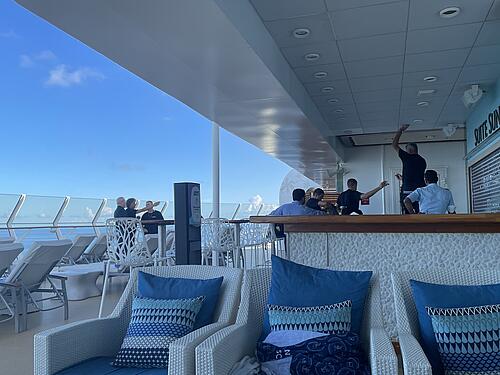 "There is a team of contractors on board the Allure of the Seas planning the routing for the installation of the cables to support the Starlink antennas," he said in his report.
Wayne Henderson is sailing Enchantment of the Seas and has also spotted a crew on board.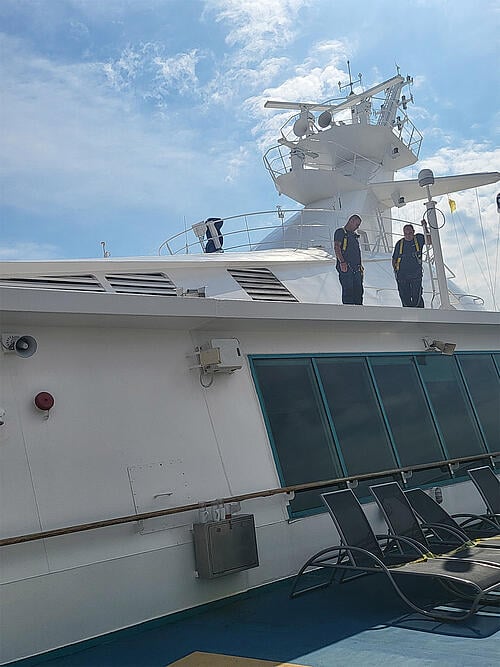 "I'm currently on Enchantment in Halifax and they're installing the receivers on the front section," Henderson said via email.
On Liberty of the Seas, Karen Fraser shared photos of the crew installing satellite receivers on this ship.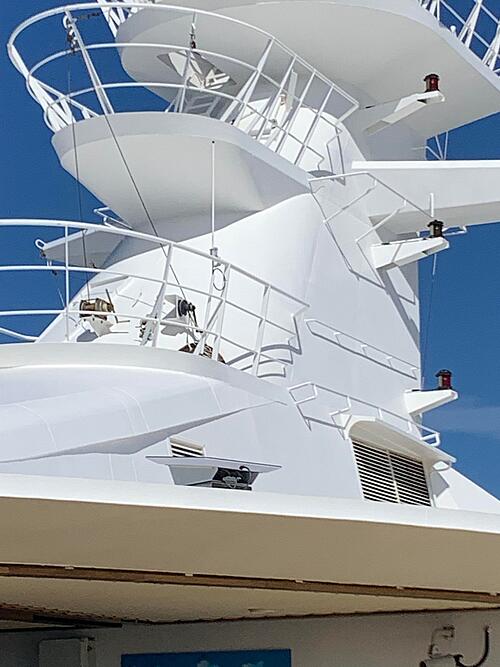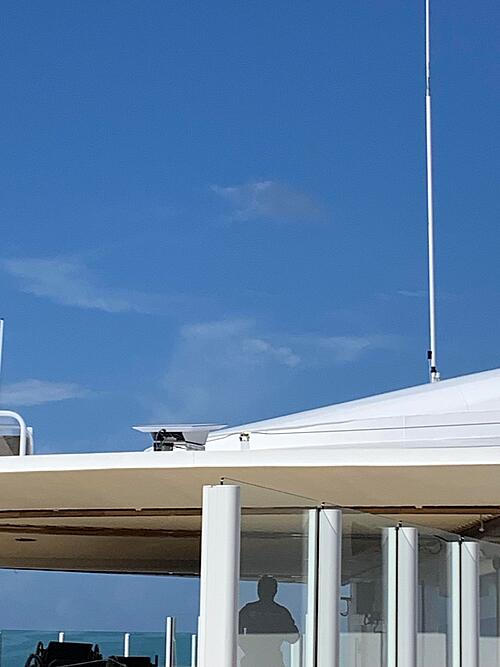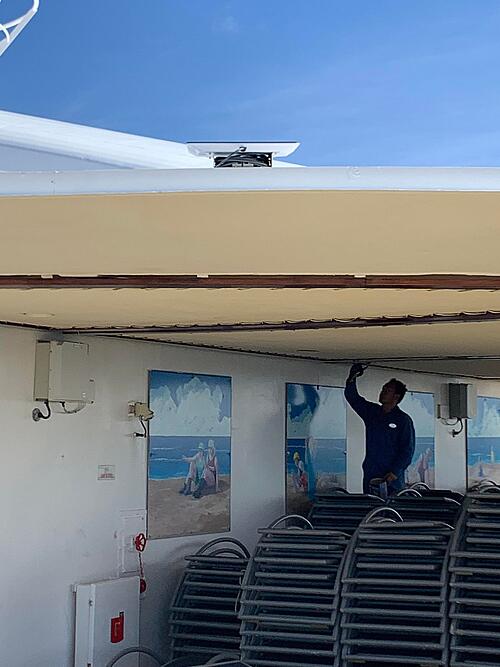 When will Starlink be available?
The short answer is that no one yet really knows outside of Royal Caribbean when Starlink will be available on cruise ships, but the rumor mill has plenty of thoughts.
"They're already installed on the stern section and I've been told they'll be up and running in about 3-4 weeks," is what Mr Henderson heard on Enchantment of the Seas.
Another reader, Jeff Robinson, is on Independence of the Seas and heard that it will be a few more weeks, "Voom is on his last month of contract and when the month is up, Starlink."
Why Starlink on Cruise Ships Matters
If internet access on a cruise vacation doesn't excite you, you may be in the minority.
As everywhere on earth, having reliable and fast internet access has become a way of life and not just for those looking to work at sea.
Society has become more dependent than ever on internet access, and on a cruise ship, the internet is the means to stay in touch with the outside world.
Whether it's texting or calling family, checking the latest updates on social media, or keeping up with sporting events, occasional internet use is a major need for many. travellers.
And then there's the contingent of vacationers who need to work while on vacation or prefer to work remotely from another location.
Until now, Royal Caribbean's internet service has been hit or miss, depending on which ship you're sailing on and what part of the world you're visiting. All but the newer ships had mediocre to poor internet speeds, and even the new ship's internet access was generally slower than internet access on land.
What can customers expect?
Royal Caribbean did not disclose technical details about Starlink service on board, such as what kind of speed customers can expect or how much bandwidth each ship will receive.
They said passengers should expect to use streaming services and make video calls once deployed.
Another big question is the price.
No pricing has been shared for Starlink, and it remains unclear what price changes, if any, will occur as a result of the switch to Starlink.
When Royal Caribbean tested Starlink on Freedom of the Seas earlier this summer, they didn't change prices during the trial period.
Read more: I Tried Elon Musk's Starlink Internet on a Royal Caribbean Cruise Ship
Many readers seem to think pricing will go up as a result of the upgrade, but the company hasn't commented on pricing.