South Hams Affordable Homes are underway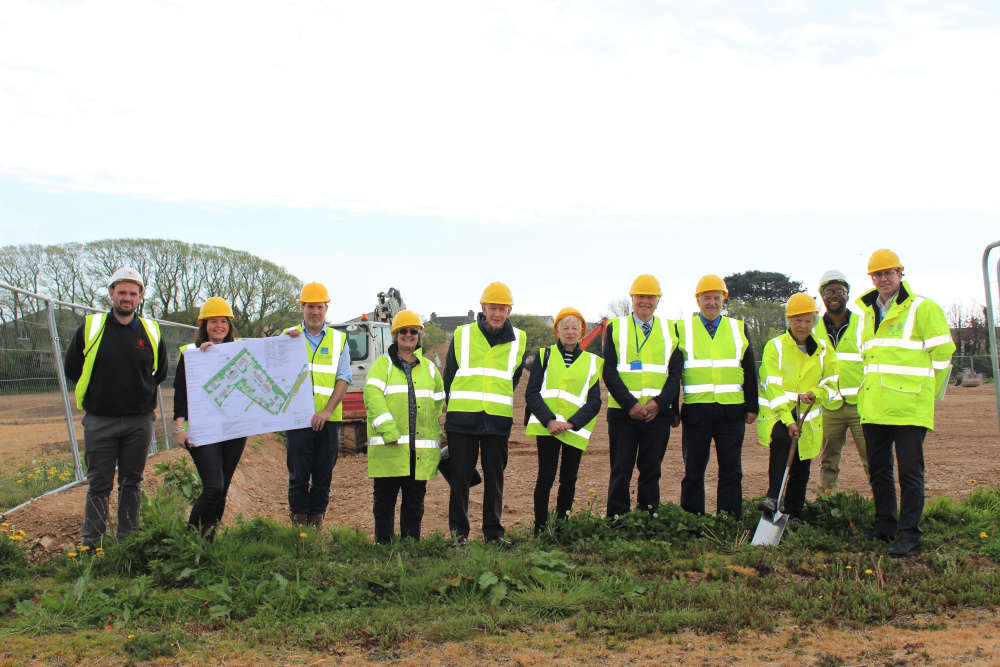 Grass cutting for new affordable homes (courtesy South Hams District Council)
Just eight, but they're the first for a generation
South Hams builders begin work on the first affordable homes for locals to be built in a generation.
Along with the contractor, Classic Builders, councilors attended a grass cutting event at the site, St Ann's Chapel, near Bigbury on Tuesday.
A total of 11 properties are to be built and, when completed, eight will be offered at affordable rents to local people, with the remaining three for sale on the open market to subsidize development.
South Hams District Council defines affordable housing as: "Housing for sale or to let, for those whose needs are not met by the market, including housing which provides a subsidized route to home ownership. property and/or are for essential local workers.
Councilors declared a housing crisis in September 2021 due to the severe shortage of affordable rental and condominium housing, which is particularly severe in coastal areas such as St. Anne's Chapel.
The eight affordable homes will include energy efficient systems such as air source heat pumps and low water consumption fittings. They will also be equipped with charging stations for electric cars.
South Hams District Council Leader Cllr Judy Pearce (Cons, Salcombe and Thurlestone) said: "We are delighted that for the first time in a generation we can offer our own affordable homes to local people.
"These eight eco-friendly homes are being built to help our residents who are struggling to get much-needed homes.
"The houses are energy efficient and economical, which is of course important in terms of running costs and the environment.
"This is just one of the avenues we are following in the direct action we have promised to tackle the housing crisis. We know there is still much to be done and we are committed to finding ways to help reduce this problem for our residents.
"The success of these programs is greatly facilitated by the excellent working partnerships with local community groups. By working together, we can develop much-needed housing that matches local housing needs. »
Development funding also comes from Section 106 contributions, Affordable Housing Reserve Funds, Homes England grants and borrowing from the Public Works Loan Board.