West End Garage development, Salcombe (Image: Clifton Emery Design)
Originally rejected due to small parts
Plans for 21 new homes in Salcombe, which were delayed due to concerns some rooms were too small, have now been approved after the developer agreed to make changes.
The development on land at West End Garage, Main Road, Salcombe was originally discussed by South Hams advisers in June, but during the debate it was felt that the proposed development was 'just good enough' on a certain number of issues, including room sizes in an apartment building, certain garden sizes and the level of renewable energy provided.
After discussions with members of the ward, a representative of the city council and the development management official, the applicant, Park Green (South West) Ltd., amended the plans.
The 1-bedroom apartments on the ground floor will now have a floor area of ​​52.2 m² instead of the previously planned 50 m².
Other changes include:
Ground floor (2 bedrooms): 72.6 m² (previously 70 m²)
First floor (1 bed): 58 m² (previously 51 m²)
First floor (2 bedrooms): 77 m² (previously 70 m²)
The applicant has also agreed to add two solar panels to each building, giving a total of eight PVs on each unit except the one-bedroom houses.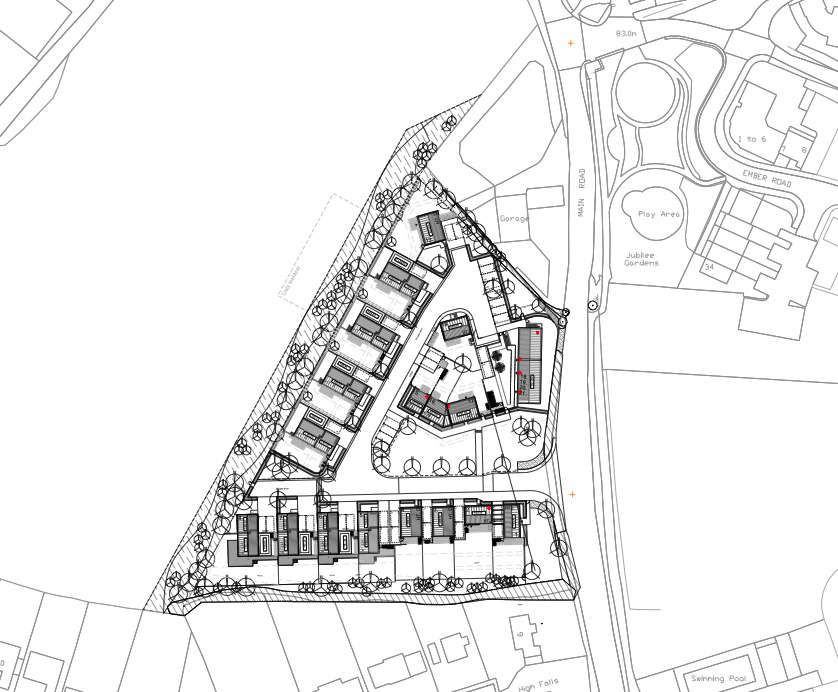 Of the 21 houses and apartments, seven are intended to be "affordable housing", four designated as social rental properties and the other three offered as condominiums.
All but one of the 14 Free Market homes will be detached and the entire development will be built on a cul-de-sac.
Questions were also raised as to why there would be no pedestrian crossing on the main road, but the highways officer argued that the number of dwellings would leave the crossing underutilized and pointed out national guidelines that indicate that more accidents occur at formal crossings that are underused than at busy crossings. .
Councilors asked about the protection of trees on the site, including newly planted trees, and it was agreed that efforts would be made to try to ensure that even young trees were protected.
After agreeing to the changes and assurances, members of the South Hams Development Management Committee unanimously approved the application.