Richard Denis George 1948 – 2021 | Obituary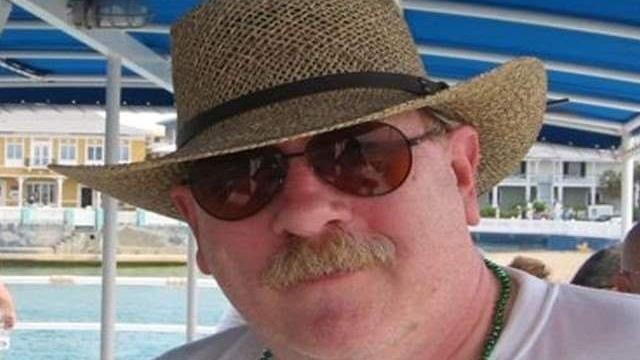 Richard Denis George, 72, of Grand Rapids, died Friday, September 24, 2021 at the Grand Itasca Clinic and Hospital. A true Renaissance man, he had a myriad of life experiences and talents. Richard, or affectionately "Hollywood", gave of himself, his money, his wisdom, his time. To have known him is to have a story to share.
He was born to Jesse and Isabel George in Grand Rapids on October 26, 1948 and graduated from Grand Rapids High School. He attended the University of California at Berkeley, the San Francisco School of Art and Design, and Bemidji State University. Later in his career, he obtained a graduate degree from St. Catherine's University in pulmonary medicine and certification as a respiratory therapist. He also obtained certification as an emergency medical technician.
A master of guitar and keyboard, he began to enjoy playing at an early age, forming Poor Richard and the Almanachs in high school. Over the years he has been part of many bands like Crossroads, Endoplasmic Reticulum and Backroads. He was always up for a gig and was known to perform sessions with bands like Asleep at the Wheel, Commander Cody, and the Moody Blues. One of his most beloved audiences was his family for whom he played piano and guitar at Christmas and other gatherings. His jobs and careers were numerous; "A means to an end," he said. Over the years, he was an accomplished photographer, artist, musician, barista and security guard, to name a few. In the Twin Cities, he worked as a respiratory therapist at Hennepin County Medical Center, was at Egleston Children's Hospital in Atlanta, and did research with the Centers for Disease Control. He ventured to Madeline Island for a while, worked in Littlefork, Minnesota. He returned to Grand Rapids, working in respiratory therapy at Itasca Medical Center. He also worked as an EMT and Technology Specialist for Meds-1 EMS. He received extensive training in computer operations and established a computer rescue service west of Grand Rapids. Upon retirement, he was very active in amateur radio, space communications exploration, the NWS SkyWarn Storm Spotter program, and music promotion. He was appointed to the Minnesota State Radio Repeater Board last September. His musician friends enjoyed his administration of Northwoods Music News on Facebook, promoting regional live band experiences until his death.
He is predeceased by his parents; one brother, Thomas West; and her sisters, Bess (George) Hammond, Bonnie (West) LaFrenier and Nancy (George) Rudd.
He is survived by a sister, Anne (George) Amato, rural of Bovey; and two brothers, Timothy (Beth) George and Andrew (Linda) George of Grand Rapids; 22 nieces and nephews; and many great-great-nieces and nephews. He was dear to many friends in person and on the air.
Richard liked a saying from Sergeant Robert Shriver: "Serve, serve, serve. In the end, it will be the servants who save us all.
A celebration of life will take place in the near future.
Arrangements are with Rowe Funeral and Cremation Services of Grand Rapids, MN. To sign the online guestbook or send your condolences, visit www.rowefuneralhomeandcrematory.com.