Local group to apply to run it
Plymouth, the South Hams and south east Cornwall could get around 25 new digital radio stations if a plan by a consortium of local broadcasters comes to fruition.
Broadcast regulator Ofcom is looking for an operator for what it calls 'small scale DAB digital radio' – for Plymouth and surrounding areas.
It is expected to reach around 290,000 when it airs, likely in 2024, and could reach Tavistock, Gunnislake, Newton Ferrers and Yealmpton.
A local group which includes Hospital Radio Plymouth, Devon's Radio Exe, Clear Sky Publishing and Phonic FM are planning to apply for the license to operate the network and are inviting those interested in setting up radio stations when it launches to get in touch.
Radio Exe and Phonic FM are also behind a network similar to Exeter which is expected to go live in the coming months, with a lineup of around eight radio stations. If successful, this will mean stations such as Hospital Radio Plymouth will be available on DAB digital radio for the first time, and Radio Exe will launch a dedicated service to the town.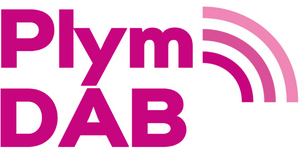 PlymDAB will reserve five channels for digital community stations who will pay reduced transmission fees. Ofcom has already opened its application process for groups wishing to launch such stations and is expected to choose who will run the network in the spring of next year.
Richard Hargrave, of Hospital Radio Plymouth, said: "In the future, events in our city may be covered by pop-up radio stations, as well as businesses, sports clubs or individuals wishing to set up a radio in Plymouth.
"These stations will offer the best locally and can do so in digital quality at a relatively low cost, and of course reach a large audience. We will have a range of stations focused specifically on our local communities in the region, so if you are interested in joining please contact us.
Anyone interested in starting a radio station on the network should email [email protected] Stations are required to hold or apply for the appropriate Ofcom licenses.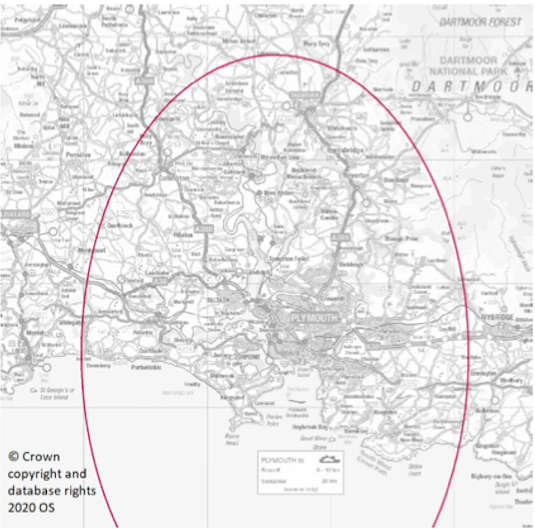 The area that could be covered by Plymouth's future DAB radio network (image courtesy: Ofcon/Crown/OS)