Parched cruise industry hungry for any sign of lifting bans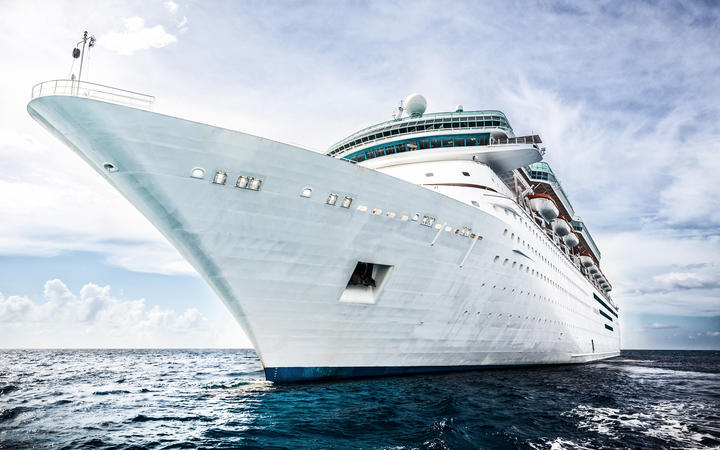 The cruise industry is set to remain stranded for another season, even if the rest of the world returns to sailing.
A meeting between the industry and the Minister of Tourism scheduled for last month, which may have kicked off the industry's $ 690 million, was called off at the last minute and was postponed until the end of this month.
Cruise Association chief executive Kevin O'Sullivan said it would be too late to prepare the industry for the upcoming season, which normally begins in October.
"This has been bad for the whole New Zealand international tourism industry, but it is particularly in our case of course because cruise ships are prohibited from entering New Zealand waters, so until that changes, we can't even start planning to return a cruise industry. "
Cruise ships have been banned from sailing in New Zealand waters since the pandemic began last year, with similar restrictions in Australia.
The Australian federal government has supported the resumption of cruise ships and a decision to allow the return of foreign-flagged ships is expected in the coming weeks.
O'Sullivan said it would pressure New Zealand to act, but there had been no official indications of support for the industry's return.
"We of course hope that when the cruise returns to Australia it will mean that we may be a little further along to see this happening in New Zealand as well."
He said the industry was ready to respond if the government allowed the return of ships, however, supporting industries, such as ground transportation and tourism operators, would need time to get underway.
"It's not just about turning on a switch because a lot of industries, a lot of organizations, a lot of companies that would have supported cruises, have moved on to work and other areas as well. the case. so easy to come back. "
U.S. officials have relaxed restrictions to allow cruise ships to start operating this month, provided passengers and crew can prove they have been vaccinated against Covid-19, along with other measures to minimize the spread of the virus.
O'Sullivan said about 400,000 people have sailed in Europe in recent months.
"So it looks to us like the rest of the world is coming back, and New Zealand and Australia are still not even cautiously optimistic about a return from cruising."