Old newspapers are real time machines | Columns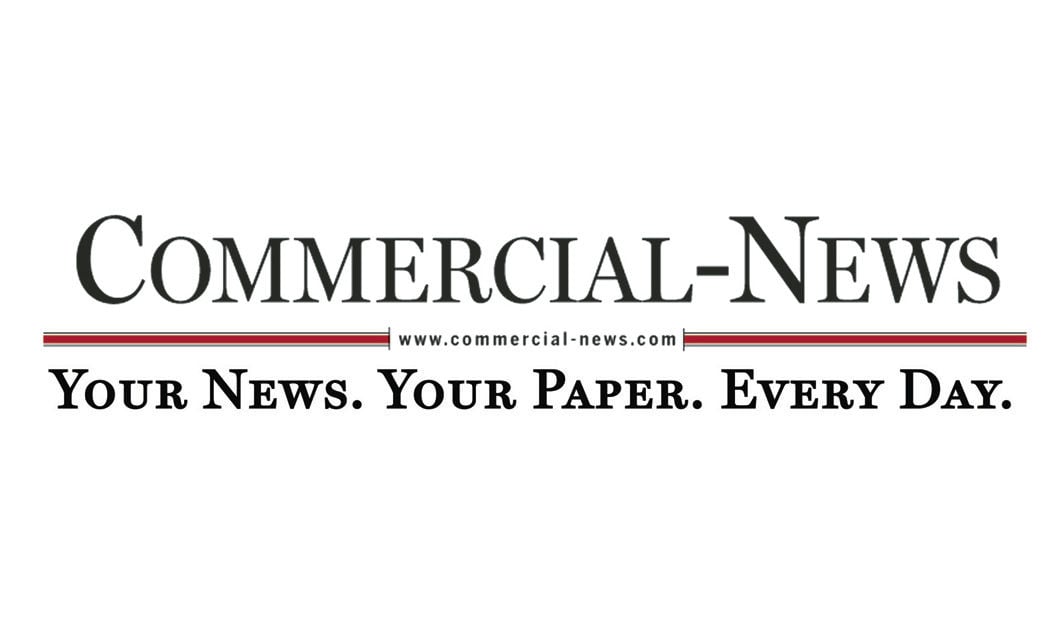 For many, a time machine is pure science fiction.
But for me, it's an antique journal. In its pages, the dead speak to the living; lost worlds are found and felt in some way.
So it was the other day when a friend let me borrow three rare copies of The Danville Patriot. They were printed 175 years ago, in 1846, in a shop on the corner of Main and Walnut streets. Danville was then a town of about 600 people, with log houses, a brick courthouse, and streets that alternated between dust and mud. It was a place of horses and oxen, hundred-year-old trees, clear water, clotheslines, blacksmiths, preachers, whiskey, flat boats, stagecoaches, wood smoke and candles. No Internet, no television, no radio, no telegraph, no telephone, no railroad, no automobile, no electricity.
As an amateur journalist and printer, it was a particular pleasure to manage the weekly newspapers of that time. They were printed on paper made from rags – not wood pulp – so they stay soft, white, and flexible. Each letter, each space was defined by a composer who drew metallic characters from a case. Each page was individually printed by a printer who pulled on an oar-like lever, just like Benjamin Franklin.
So what was going on in Danville, 19, 175 years ago?
May 29, 1846: Editor-in-chief Daniel Clapp congratulates residents of Perrysville, Indiana, who are hoping to start their own newspaper. Until then, The Danville Patriot is hosting the Perrysville commercial. Owen Lovejoy, anti-slavery candidate for the Freedom Party in Congress, will speak in Danville on June 6. Pharmacist EF Palmer offers a healing black bandage for "all wounds of the skin and flesh". Thomas McKibben announces his candidacy for the post of sheriff. Whig John W. Vance will run for the State Senate. Parmer & Thompson, tailors, provide prompt service to clients who are getting married; products of all kinds taken in lieu of cash. Breeding services for Cherokee, a beautiful bay horse, are now available at Young's on the Salt Fork.
June 12, 1846: Illinois has a population of 661,999. Isaac Moores is now captain of a company of volunteers enlisted to serve in Mexico. The Indiana Store in Covington offers a choice of dried apples.
July 10, 1846: Governor of Kentucky Owsley does not grant any commission to the Locofoco candidates, described as brawlers who are "peacekeepers, citizens at war." The Vermilion County Whig candidates will meet with voters at Yankee Point, Chillicothe, Morgan's Mill, Georgetown, Vermilion Rapids, Summersville, Myers Mill, Menely's on Middlefork, Shepherd's Mill, Newtown and Danville. Hunt's patented rotary horse rake is now manufactured in Danville. Thomas G. Sconce is in town for a short time, with all the equipment needed to take "Daguerreotype Resemblances". He welcomes in particular "the fair for the purpose of exhibiting specimens already collected". A factory run by DC Hill in Georgetown offers wool carding. The wool must be "free from strawberries and gum". Payment can be made in wool, wheat, flax, bacon, hams, cowskins, feathers, tallow, "or even CASH".
Time machines, absolutely!
native of Danville Kevin cullen is a former Commercial-News reporter. Contact him at [email protected]