New KMUN Frequency in Cannon Beach Area | New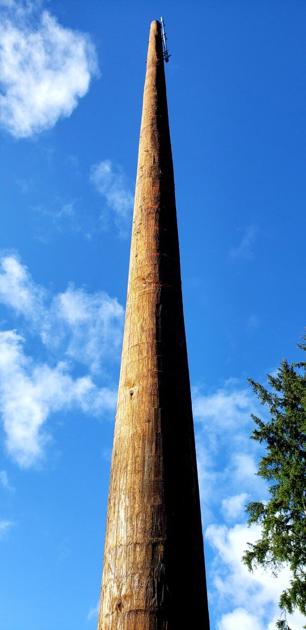 Good folks from Cannon Beach, Tolovana Park and Arch Cape, your long wait is over. Cannon Beach's new KMUN translator has finally found his new home and strength in Cannon Beach.
Can't find it on the dial of the radio? Well, that's one of the other aspects of the new setup. You will now find KMUN on 89.3 FM in the Cannon Beach area. The signal should be very strong and clear, as the radio waves transmit at 250 watts instead of the 10 watts provided by the old transmitter, which was located in a barn, surrounded by trees, east of the highway, downtown.
The new translation site sits at the north end of town, well above the flood zone atop a 50-foot tower that's much closer to the treetops surrounding it. Beyond KMUN's more powerful broadcast antenna, the tower will also house radio antennas for local emergency radios HAM, GMRS and City of Cannon Beach. A strong emergency communication capacity is a high priority for KMUN. They plan to be on air for you when it matters.
The success of this project was made possible through the extensive collaboration of KMUN staff and volunteers, City of Cannon Beach employees, members of the Sunset Empire Amateur Radio Club (SEARC) and talented local entrepreneurs. This project has received financial support from the Oregon Community Foundation, the MJ Murdock Charitable Trust, the Pacific Power Foundation and members of the Cannon Beach community.
Special thanks go to former KMUN Station Directors Doug Sweet and Joanne Rideout, City of Cannon Beach staff including Dan Gassick, Rick Hudson and Bruce St. Denis; Cannon Beach Electric Company, Doug Peterson of Pacific Power, Alisa Dunlap and Marilyn Brockey, Consulting Engineer of KMUN Gray Haertig, Engineer Jerry Middaugh and Ian Sisson and Gail Henrikson of Clatsop County Community Development.