local amateur radio club reaches for the sky | Community life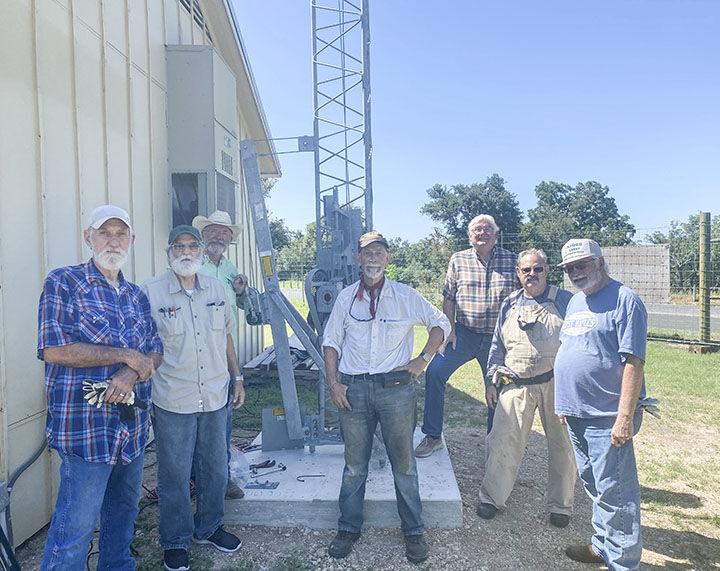 The Hill Country Amateur Radio Club reached a much anticipated milestone on August 23 when nine of its members successfully raised a 60-foot freestanding antenna tower. The tower is positioned atop a concrete base more than six feet deep consisting of a reinforcing cage and nine cubic meters of concrete. The concrete base had to "harden" and harden for 30 days before being subjected to the stresses of the tower under construction.
Amateur radio operators, known as Hams, use equipment spanning multiple radio frequencies to perform two-way communication via voice, Morse code, and digital methods to exchange cultural, personal and technical information with other amateurs. of the whole world. In the United States, they are authorized by the Federal Communications Commission (FCC).
Historically, when disasters strike, the power is cut and standard means of communication such as telephones and the Internet are crippled or completely out of service, amateur radio operators have stepped forward, using their capabilities to ensure communication. On September 11, 2001, when America was attacked, cell phones and land lines were scrambled and virtually useless. Dozens of amateur radio operators have helped police and firefighters maintain communications in New York City, Pennsylvania and Washington DC
Following communication failures in the county during the freezing weather emergency in February, the HCARC approached Kerr County Commissioners to offer their equipment and assistance in such emergencies. The club has over 100 members with several thousand man-years of combined experience with radio frequency transmission and communications.
The organization will move the majority of its radio station from the Red Cross building on Earl Garrett to its new location near Riverside Drive, where the tower was erected. The facility will be used for routine and emergency communications as well as classroom training for those wishing to obtain their initial license or upgrade their existing license.
You don't have to be a ham to visit or join the club, which meets at 7 p.m. on the first Thursday of each month in the Union Church building at 101 Travis St., just off Memorial Drive.
More information about the HCARC can be found on their website kerrhams.org.