Larry Mohr | Obituaries | news-gazette.com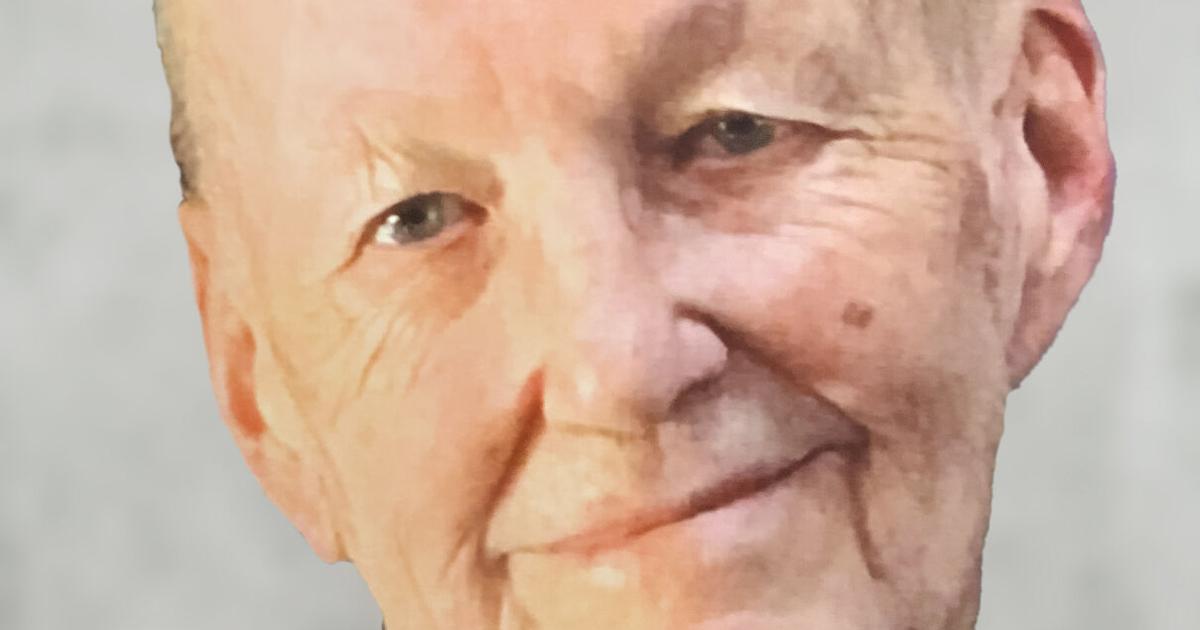 CHAMPAIGN – Larry M. Mohr, 82, died peacefully at his west Champaign home in the quiet hours of Sunday morning Jan. 2, 2022, after a long battle with leukemia.
He was comforted by the many family members, neighbors and friends who called, emailed, texted or stopped by to share their thoughts and memories with him.
A memorial service will be held in Larry's honor when the pandemic permits.
Larry was born in Lincoln, Neb. on July 20, 1939 – the firstborn and only son of Virgil and Ruby (Kayser) Mohr. He graduated from Lincoln Southwest High School in 1957. Larry proudly served the Air Force for four years, from 1957 to 1961. During his service, he took several college-level courses. Larry became a lifelong learner and continued to take classes at Parkland College and Kankakee College until he was over 70.
Larry and his first wife, Ruth (Siglea) Mohr, had three sons, Larry Daniel (Dan), Anthony Scott (Tony, wife Gayle) and Timothy Lane (Tim, wife Donna). Larry married his current wife, Janet (Fallon) Mohr, in 2001 and became stepfather to her son, Brendan Guernsey (Lauren), and daughter, Megan Guernsey (Joe). He and Janet adopted Janet's granddaughter, Marlie Breanne Guernsey-Mohr, in 2014.
Larry is survived by Ruth (now Sprenkel); Janet Mohr; his six children and stepchildren; and his sister, Victoria Bones. Also survived are his grandchildren, Brandon Mohr, Chala Mohr, Alex Mohr, Casey Best (Ryan) and Amanda Mohr; great-grandchildren, Christopher Best, Nicholas Best, Serena Riley and Trinity Galaz; and numerous nieces and nephews; as well as his devoted pet terrier, Max.
Larry was predeceased by his parents; brother-in-law, Frank Schmal Jr.; sister, Vonda Schmal; and grandson, Michael Mohr.
During the 1960s and 1970s, Larry worked for Burrows Machine Co., Montgomery Ward, and Morton Buildings constructing and selling metal buildings. After moving to Champaign in the 1980s, Larry was employed as a project manager for Kraft. He also oversaw the construction of his home on Trautlake Drive in 1989. In the meantime, he founded and ran a computer repair business called Design Systems. He was also the founder and CEO of two other local businesses, Benchmark Builders (building homes primarily in the Myra Ridge area of ​​Urbana) and J&L Vending.
Larry could best be described as a self-made man. Without the benefit of formal training and advanced degrees – and unlike most of his generation – Larry was able to master both basic and advanced technology. The projects he led at Kraft were at the engineering level. The computer repairs he performed through Design Systems were for large companies such as Targe and Sears. For "fun" and as a hobby, he built computers, drones and 3D printers. He became known by his friends and neighbors as the tech guy. If you were looking for answers to questions on your computer or phone, you would call Larry. If he couldn't take care of your problem, he knew exactly where to send you.
Larry was very passionate about flying airplanes and gliders. He obtained his pilot's license in 1965 and first worked with the Red Cross carrying emergency rations of food and water to disaster areas. For many years he owned and operated an experimental aircraft known as the Long EZ, which he housed at Willard Airport. He and his wife Janet often flew to airplane shows or "aircraft weekends" such as to Osh Kosh, Wisconsin, Kentucky Lake, and Florida.
Years later, when he was no longer able to fly due to health reasons, he turned to sailing. He was a member of the Clinton Lake Sailing Association and moored his craft, "April Fool", at the edge of the lake. He enjoyed watching regattas and children's boat building activities on the lake. After the navigation got too difficult, Larry started building and flying drones. He especially enjoys going to Greenup to make videos of his stepson Brendan's farm.
Larry's passion for flying led him to become an active member of the Illini Glider Club when lodged at Monticello. He recruited, taught and mentored many members new to gliding and served as club president for over a decade. The club's other activities included routine meetings and periodic social events. Since gliding did not require a pilot's license, Larry was able to continue this favorite activity well into his 70s.
Larry's other passion was talking on his ham radio. He was a longtime participant in the midday group The Illininet, which met almost daily for many years for the "Hams" to connect and exchange greetings and information. He had his call sign, K9LMM, on his license plate along with several hats, t-shirts and sweatshirts. Larry participated in Field Day drills organized by the club as well as their routine meetings and social events. He still helped out with the annual fundraising auction and provided most of his ham radio equipment to the club when he was no longer able to get to his calling post at home. Larry installed a huge rotating radio tower (65 feet high) in his backyard, which allowed him to talk with other radio amateurs around the world. In 2020, the Twin Cities Amateur Radio Club awarded him a lifetime membership in honor of "continued outstanding service" to the club. They also started a program in Larry's name in which new club members who take and pass their initial amateur radio license exam with the club are given their own radio equipment so they can begin interacting as "Hams". as soon as they have their license.
No description of Larry Mohr would be complete without mentioning the many hours spent supporting his two favorite teams, the St. Louis Cardinals in baseball and the Green Bay Packers in football.
Larry was a man who never said a mean word about anyone and always believed that people did their best at some point. Like many of us, his life got off to a bad start and he had many regrets, but he learned to cherish being a good father and family member. His family meant everything to Larry – his boys, stepchildren, grandchildren and great-grandchildren were all important parts of his life. He had a very special place in that heart for his beloved granddaughter, Marlie Breanne, and promised to watch over her forever and ever.
Many friends, neighbors and family members have witnessed Larry's slow and exhausting decline over the past few years. While we will all miss him terribly and are grateful for the time we were able to spend with him, we can't help but hope that he can finally rest in peace.
Please join his family in sharing memories, photos and videos on his tribute wall to sunsetfuneralhome.com. Arrangements have been made at Sunset Funeral Home and Cremation Center, 710 N. Neil St., Champaign, IL 61820. Services will be held at a later date.