James E. (Jim) Cox | Obituary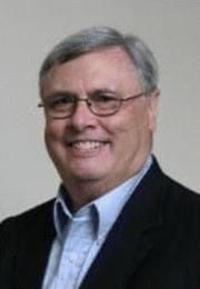 James E. (Jim) Cox
James E. (Jim) Cox visited his heavenly home on July 16, 2021 to be with his Savior, Jesus Christ. Jim will be missed by his wife, Karla R. Drowatzky Cox, his best friend, lover and prayer partner.
Born June 14, 1945 in Altoona, Pennsylvania, he was the son of his late parents, Gladys I., and Harold M. Cox. After graduating from Altoona High School in 1963, Jim enrolled in Penn State University where he obtained a BS in Electrical Engineering in 1967. He loved the Nittany Lion football team and was a life member. of the Penn State Alumni Association.
He moved to Greenwood, SC in 1985 with Westinghouse Electric Corporation and received an MBA from the University of South Carolina in 1991. Jim received a 2-year gunsmith's certificate from Piedmont Technical College in 2010. Jim retired from Eaton Corporation in 2008. He was over 40 years old. years of distinguished service with Westinghouse Electric Corporation and Eaton Corporation, holding various executive positions in both companies.
On September 16, 1967, Jim married Karla Rae Drowatzky at the First Presbyterian Church in Wichita, KS. He is survived by Karla and children, Jennifer M. Cox of Greenwood, Rebecca C. Milling (Bryan) of Simpsonville, Jamison E. Cox of Greenwood; grandchildren, Megan R. Davis, Matthew S. Smith, Evan J. Avery, Martha T. Milling, R. Sam Milling; great-granddaughter, Kamaya R. Brooks; her sister, Linda Dobbie (Bob), Tyrone, PA; her brother, Jerry Cox (Sharon), Hollidaysburg, PA; and his dear friends, Ron and Sue Colaw, who were breakfast and lunch buddies.
Jim was a member of the Rock Presbyterian Church where he served, class leader of Seekers Sunday School, Christian writer and longtime webmaster of the church's website, www.rpcgwd.org
Jim's hobbies included amateur radio, amateur gunsmith, and photography. He was a member of the American Radio Relay League where he served as a Volunteer Examiner, Greenwood Amateur Radio Society (GARS), W3COX Radio Call, Ten-Ten International, QRP Amateur Radio Club International and South Coast Amateur Radio Service (SouthCARS). Jim was a professional engineer emeritus from South Carolina.
He loved to collect and shoot old military style rifles. He enjoyed making and shooting rifles, black powder rifles, and handguns, both flintlock and percussion type. In addition, Jim was a member of the Upper Savannah Shooters Association. He served on the Piedmont Tech Engineering Advisory Board for many years and hired many Piedmont Tech graduate designers and engineers in his time with Westinghouse and Eaton Corporations. Jim's photograph included many photos taken at South Carolina beaches and close-ups of flowers in and around Greenwood.
"Please don't cry that my human life is over, smile if my human life has touched, your life."
A memorial celebration for friends and family will be held at the Rock Presbyterian Church at 11 a.m. Tuesday.
In lieu of flowers, please donate to Hospice & Palliative Care of the Piedmont, Rock Presbyterian Church or Samaritan's Purse.
For online condolences, please visit www.blythfuneralhome.com
Blyth Funeral Home & Cremation Services supports the Cox family.