First Coast Mortgage Funding draws on the long experience of the founders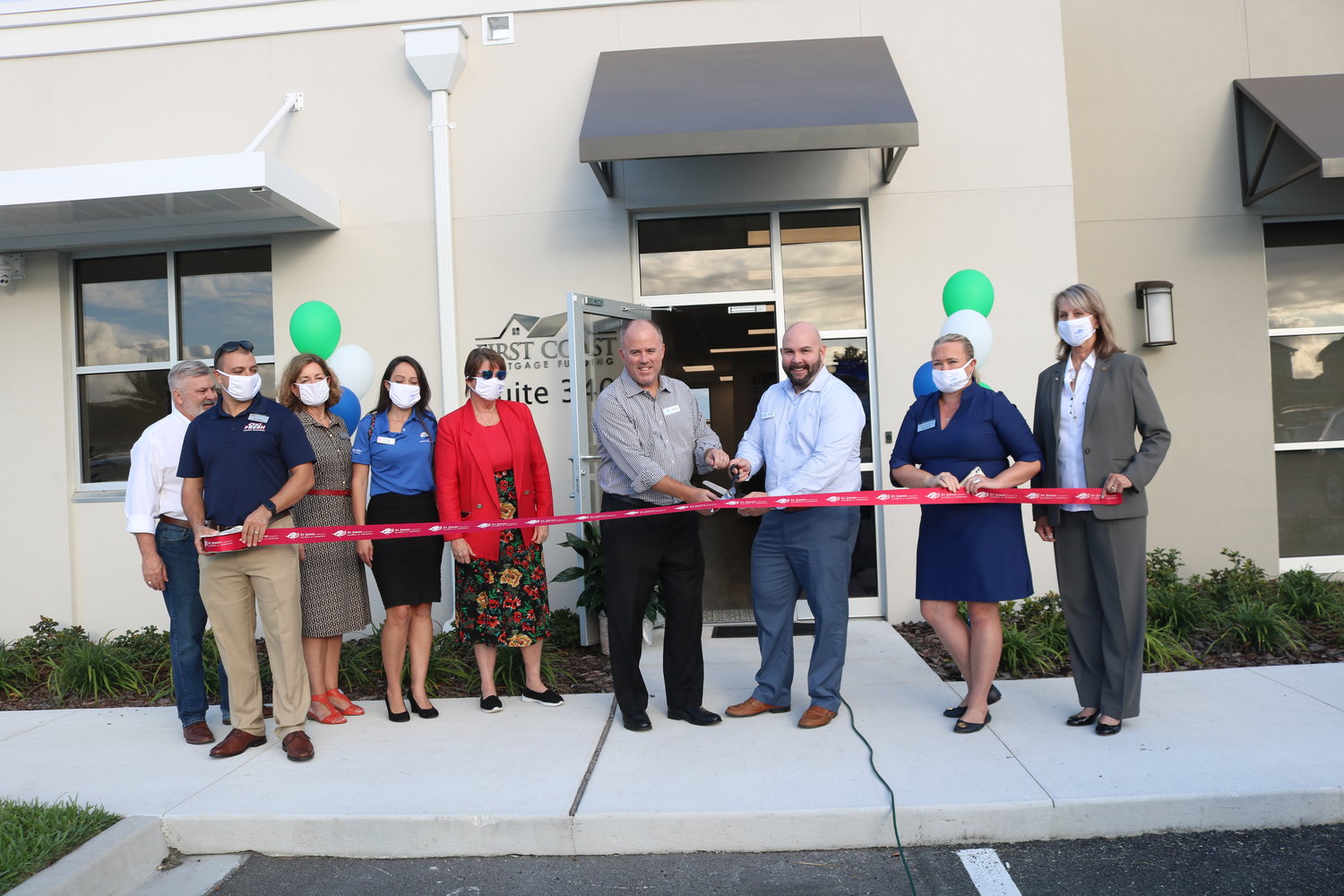 By Shaun Ryan
Two very experienced mortgage professionals have joined forces to found a new business in Nocatee. Aaron Bacus is Vice President and Jason Kindler is President of First Coast Mortgage Funding, located at 360 Town Plaza Ave. Suite 340.
Although the company has only opened since February and only had its inauguration ceremony this month, it has performed well. Bacus said he averages about 50 loans per month.
"It was spectacular," he said.
This success may be due in part to the vast experience of each. Each has created mortgages for thousands of clients, Kindler since 2001 and Bacus since 1997.
The two had known each other for a long time, worked together at a Jacksonville company, and built a very good reputation in the industry. Eventually, they decided to go it alone and start their own business focused on residential mortgages.
First Coast Mortgage Funding is a mortgage broker, which is different from a lender.
"We can survey many different lenders and choose the one that best meets the needs of our clients," Bacus said.
This gives customers a choice, made possible in part by the evolution of technology. In fact, the company's website allows clients to apply for a loan or pre-qualify for a home loan. They can also assess their options using the website's interactive calculators.
Another advantage of First Coast Mortgage Funding is its focus on local properties and local partners.
"Our bread and our butter, obviously, is North Florida and the Nocatee area," Bacus said.
The company has real estate partners across the region and also works with David Weekley Homes.
Of course, the increase in the number of people moving to Northeast Florida has helped First Coast Mortgage Funding achieve rapid success.
"The growth has been spectacular," Bacus said. "Obviously such low rates don't hurt, but people are flocking here. It's incredible. We are really excited to be a part of it.
Kindler and Bacus are also very involved in the community. They support schools as well as the YMCA.
For more information, visit firstcoastmortgagefunding.com.