David Jon Hanson | Release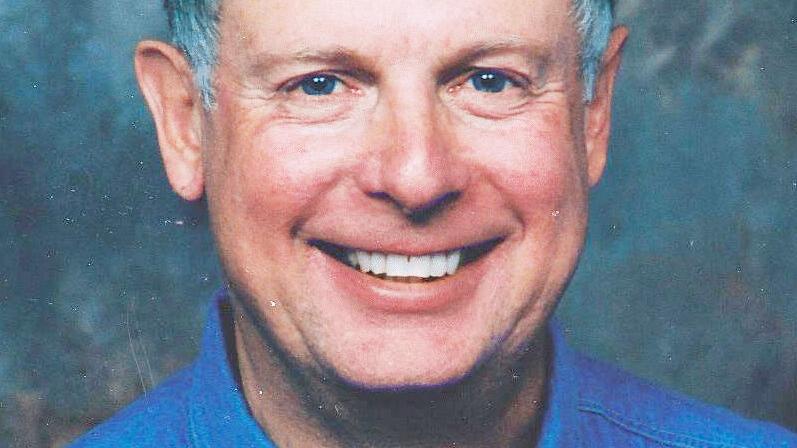 David Jon Hanson, 81, of Mission, TX, formerly of Fall Creek, died on May 30, 2021 at his home in hospice care.
Dave was born and raised in Washburn, WI, the son of Valdemar T. and Betty (Sgarlata) Hanson. Dave grew up in Washburn where he helped his parents run the Tip Top Café and worked at the Washburn Foundry. After graduating from Washburn High School, Dave attended Ashland County Teacher's College and began his career as a teacher and later as an audiovisual director at Wisconsin schools at Prairie Farm, Chippewa Falls, Fall Creek, and Eleva-Strum. Dave's one-room country school, Sunny Valley, can still be seen and visited in Irvine Park in Chippewa Falls, WI. Dave held a Masters degree in Audiovisual Communications from UW Stout in Menomonie, WI, and was also a graduate of UW in Eau Claire, WI. In 1968 Dave moved to Fall Creek to live. He retired in 1990 and moved to Mission, Texas, but returned each summer to Wisconsin where he had a cabin near Washburn.
A bird watcher for many years, Dave's love for birds has taken him to almost every state in the Union including Hawaii and many countries including Africa, Mexico, Paraguay, Brazil , Argentina, Ecuador and China. In 2001 he entered butterfly photography and his photos have been reproduced over a million times on paper and have appeared on the covers of two national magazines. He was a member of the American Birding Association and the North American Butterfly Association. Dave owned and operated Cyber-Tex Imaging, a nature photography business that produced and sold his photos.
Dave has been a dedicated Amateur Radio Operator since 1960 and has spent many happy days on the radio talking to the dozens of friends he met along the way. His call sign was K9ZVZ and his radio nickname was "Zed-Victor-Zed". He was a member of several local radio clubs in Wisconsin as well as Texas. He will be missed by the many hams that knew him.
Also passionate about flying, Dave holds a private pilot's license and has been a member of the Experimental Aircraft Association for nearly 50 years. In his later years, when heart surgery nailed him to the ground, he began to fly by radio / control. He was a member and flight instructor for the Indianhead R / C Flyers Inc. in Wisconsin and the Rio Grande Valley R / C Flyers in Texas.
In 2014, Dave started geocaching with his brother-in-law Bob, best friend Dave Bratley, and many friends from Texas and Wisconsin. Dave has traveled many miles in the woods, on the trails and on the city streets to find more than 3,000 elusive hidden gems. Dave's many other hobbies included astronomy, metal detecting, boating, photography, and computers.
Dave was a single male and was predeceased by his parents and a sister who died at birth. Although many are now gone, Dave had dozens of cousins ​​and their children and grandchildren lived in the Green Bay-Manitowoc-Milwaukee area of ​​Wisconsin. After Dave's mother and father passed away, Dave was fortunate to have the wonderful Zich surrogate family he had been with since moving to Fall Creek in 1968. He was predeceased by Olga E. Zich he called mum and his sister, Marlys Stabenow. He will be sadly missed by his brother Kenneth (Gloria) Zich of Augusta; brother-in-law Bob Stabenow of Eau Claire; several nieces and nephews.
Dave loved dogs and during his retirement years rescued over 20 abandoned and lost puppies. Her home was a haven for Nani, Snow, Tika, Daisy, Sniki and Brownie. He will be sorely missed.
A memorial funeral service was held at 1:30 p.m. on Saturday, June 26, 2021 at Rest Haven Cemetery in Eau Claire, with Pastor Rolf Nestigen as officiant.
Donations in Dave's name can be sent to the Beaver Creek Preserve, Fall Creek, WI, Valley Nature Center, Weslaco TX, or the Northern American Butterfly Association (NABA) in Morristown, NJ.
The family is assisted by Anderson Funeral Home in Augusta, WI.
To plant a tree

in memory of David Hanson

as a living tribute, please visit Tribute Store.