Company of the week: Judi King School of Dance | Vanburen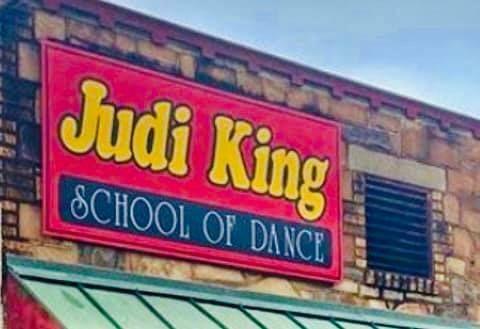 The Judi King School of Dance is celebrating its 44th anniversary in Clinton this year, but for Judi King it was a trip of a lifetime. Judi began his relationship with dance at the age of two and a half at the Martha School of Dance in Memphis. Throughout his high school years his tap dance group performed across the south of the country and traveled all the way to New York City to perform at Ted Mac's original amateur hour, but the decision that led her to call Clinton was taken when she auditioned for Dogpatch USA.
In 1975, Judi auditioned to be a dancer for Dogpatch USA and was hired at a rate of $ 1.60 per hour. The dancers gave 10 shows a day in the convention hall, and any dancer who stayed all season would receive 20 cents more per hour. It was during the summer of '75 that Judi met her husband Sid while he was the drummer of the shows she was playing. This summer of romance has turned into 45 years of marriage.
The following year, 1976, Sid and Judi would move to Clinton where they bought the old downtown cinema and Sid would begin building the radio station. While the young couple built two businesses, Judi worked for Jim Burnett part-time in his downtown office. It wouldn't take long for Judi's passion for dancing to add another iron to the fire. In 1977, Judi began teaching dance on the second floor of the Lewis Building, better known today as the Jim Bo and Patty Eoff lounge. Judi's first classes were on Saturday mornings and Saturday mornings were a special time for kids around this time as they had control of the TV and cartoons to watch. A dance class was also held above the City Café, making Saturday morning brunch noticeably noisier than on other days of the week. From there the dance school would move to the old downtown revenue building which is currently the back office of the Edward Jones Building downtown and from there to their current location for 38 years at 252 Griggs Street. , next to the KHPQ radio station.
Judi King School of Dance has had the privilege of teaching thousands of children the art of dance. Judi thinks dancing should be enjoyed so she prefers her dancers to perform and prefers exhibitions and not competitions where at the end of the day everyone is a winner and what do the trophies have to do with it. dancing anyway? Judi King's performance group, the Red River Cloggers, have performed from coast to coast. They performed at Disneyland at Disneyworld, at the Sugar Bowl halftime, in the Bahamas, and a featured spot on the Macy's Day Parade. Our local girls are proud to represent Clinton and are wonderful ambassadors for the city.
Join the Judi King School of Dance for their spring recital which will take place this Saturday, May 29 at the Clinton High School Auditorium at 7:30 p.m. Admission is free and the public is welcome to attend. The Judi King School of Dance welcomes students aged 3 and over. The studio operates throughout the school year and registration takes place in August and classes begin on Labor Day. They offer tap, jazz, ballet and plugging instruction with a combo class that offers a well-rounded mix of dances in one class. Classes take place 13 times a week and dancers of all levels are welcome. If you are wondering who will be teaching your class, rest assured that it will be Ms. Judi. She says she plans to teach the dance until the day she dies and is pretty sure her last words will be "Again".