Clubs & organizations | Winchester Star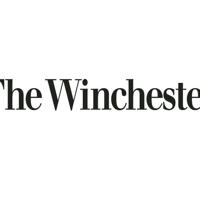 Salvation Army Red Kettle Campaign
The Salvation Army's red kettle campaign is underway. To schedule the time and location for your ringtone, contact Tracy Hines at 540-662-4777 ext. 18 or [email protected]
Winchester hosts the Lions Club
The club will meet today at 12:15 p.m. at the Winchester Moose Lodge. The John Handley High School Choir will perform. If you would like to join the meeting, send an email to [email protected]
Winchester Host Lions Club Hearing Aid Program
The aim of the program is to provide a hearing aid in the form of hearing aids to low-income people and to share information with those who need it. The club's hearing aid and recycling program provides sound to those in need. The club looks for donations of used hearing aids of any age, style or condition. If you need a hearing aid, contact us at [email protected] or Winchester Host Lions Club, PO Box 2921, Winchester, VA 22604, for more information.
Winchester Kiwanis Club
Club meetings are held every Wednesday at the Winchester Moose Lodge, 213 E. Cork St., from noon to 1 p.m. Anyone interested in attending is invited to join Kiwanis for lunch. For more information call Jeff 540-247-9243.
Winchester Rotary Club
The club meets at noon on Thursdays at the Winchester Country Club and via Zoom. This week's reunion will be a holiday celebration with Evans Home.
Old Town Kiwanis Club
The Old Town Kiwanis Club will meet at noon today for lunch at El Centro Restaurant, 1 N. Loudoun Street, on the Loudoun Street Mall. The program is "Why Title Insurance" presented by Andrea Turner of Old Town Title. Club president Tim Shamblin will also report on the club's community service plans for 2022. For more information, contact Doug Butler, 540-771-0253.
Clarke County Rotary Club
The club, which meets Wednesdays at noon at the Presbyterian Church in Berryville, is selling odds on five gift baskets filled with a variety of gift cards and gift certificates for its raffle of holiday prizes of joy. Tickets cost $ 10 each or three for $ 20. The value of the baskets ranges from $ 250 to around $ 750. Only 500 tickets will be sold. The draw will take place on Wednesday. Profits will be donated to the club's community service projects. For more information or to purchase tickets, contact Dale Coumes at [email protected] or 540-955-2722; Lisa Cooke, 540-539-3712; Gerald Dodson, 540-533-8257 or stop by Family Antiques at 116 A N. Buckmarsh St., Berryville.
Glen Burnie Garden Club
The Glen Burnie Garden Club will hold its annual Christmas dinner Thursday at noon. JoAnn Grooms and Melanie Henry will be the hostesses. There will be no speaker and there will be no exhibitions. A "Chinese White Elephant Raffle" will be held during the rally. Tickets are $ 5 for five and $ 10 for 12. Members are reminded not to bring more than two items for sale and must arrive with these items by 11:30 am.
NARFE
The Dixie Rhythm Band will entertain members of Chapter 180, National Active & Retired Federal Employees, during their meeting Friday at 11:30 am at Boyce Fire Hall. For lunch reservations at $ 15 per person, email [email protected] For membership inquiries, email Ken at [email protected]
Rubbermaid Centraide Sale
The United Way Rubbermaid product sale is scheduled for December 18 from 8:00 a.m. to noon outside of Belk at Apple Blossom Mall, Winchester. Profits go to the Winchester Area Temporary Thermal Shelter (WATTS). Note: There will be no sale on the last Saturday in December.
Alpha Omega
Alpha Omega Chapter 2060 members will serve a Christmas lunch at NW Works Inc. on December 20. This will be the 50th lunch served by the club since the opening of NW Works in 1970.
CCAP
The Winchester CCAP is soliciting donations of lightly worn men's jeans in sizes 28-38; Men's T-shirts of all sizes; men's belts of all sizes; sweatshirts and sweatshirts for men and women; tennis shoes for men and women. Women's winter clothing, lightly worn bath towels, and king and queen sheet sets were also needed. Red Wagon Ministry needs baby diapers, sizes 4, 5 and 6. Clean, reusable shopping bags are also needed. Donations can be dropped off weekdays from 10 a.m. to 1 p.m. at 112 S. Kent St.
The Frog Closet
Froggy's Closet offers volunteer opportunities. Sort clothes, match outfits, sew T-shirt bags and more. Froggy's Closet provides clothing, books, toys and more to foster children, children at risk and children in need on referral. Located at 200 N. Braddock St., Winchester. For more information, email [email protected], call 540-773-4192 or visit www.frog-kids.org.
Winchester first night
First Night Winchester, a community New Year's Eve celebration of the arts, is looking for vendors to set up in the Old Town Mall to sell food, drink, and / or novelty on the evening of December 31st. If you would like to apply for a location, contact Al Frappollo at [email protected]
Winchester Area Newcomers Club
Meets the third Thursday of the month at 10:30 a.m. from September to May at Fellowship Bible Church, 3217 Middle Road, Winchester. The club is a social organization for women who are new to the area or who have had recent life changes and are looking to meet new friends. Visit www.winchesternewcomersclub.org/.
Disabled American Veterans
The DAV meets the first Wednesday of the month at 7:30 p.m. at the Cherry-Beasley Readiness Center, 181 Pendleton Drive, Winchester. Questions? Contact Leroy Lovett at 540-533-7737.
AMVETS and DAV
American Veterans (AMVETS) Post 18 and Disabled American Veterans (DAV) Chapter 9 have joined forces to better serve our local Veterans and their families. John Roberts, Chapter DAV Certified Service Agent, is available to assist veterans with filing requests for benefits, claims and / or appeals from the Department of Veterans Affairs (VA). He can be reached at [email protected] or 843-812-4473. Veterans in need can also email AMVETS Post 18 at [email protected] or call Post 18 Commander Ralph Hensley at 571-232-1184.
American Veterans (AMVETS) Post 18 meets the third Wednesday of each month at 6:30 p.m. at Post Home, 851 Green St., Stephens City. All current and active duty, Reserve and National Guard personnel and veterans who have served honorably are welcome.
Veterans lunch
Veterans are invited to join in for an 8:15 am breakfast on the first Saturday of each month at the Golden Corral Restaurant in Winchester. The group is led by local pastor Paul Campbell. After breakfast, each veteran presents their military experiences to the group. The cost is $ 7 for an all-you-can-eat breakfast. Please wear a baseball cap representing your military service or organization. Questions? Josh Morimoto at 703-967-8679 or [email protected]
Shenandoah Valley Amateur Radio Club
The Shenandoah Valley Amateur Radio Club meets at 7:30 p.m. on the first and third Thursday of each month at the clubhouse at 2921 Grace St., Winchester. After a short business meeting, an interesting and informative program usually follows. Program topics can be viewed on the club's website at https://svarc.us. Guests are welcome to attend to learn more about amateur radio and join the club.