Chamber welcomes the Ashe County Amateur Radio Club as a new member | Ashe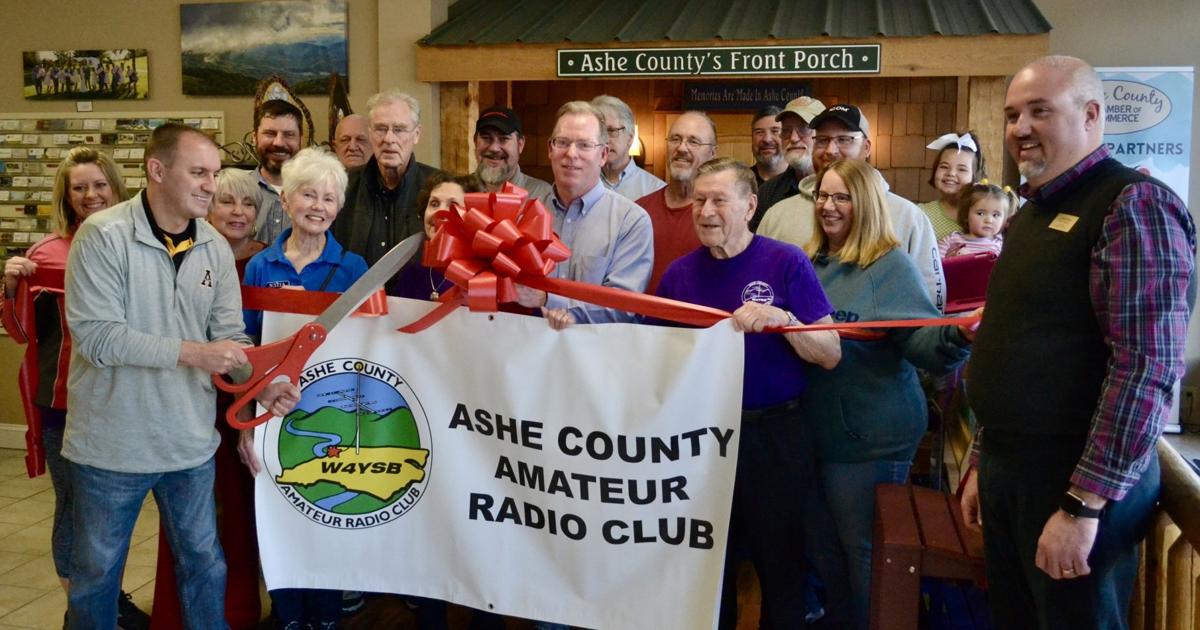 WEST JEFFERSON — The Ashe County Chamber of Commerce celebrated its newest member to join the chamber Friday with a ribbon cutting honoring the Ashe County Amateur Radio Club.
Paul Raiche was elected president of the club at the end of 2021 and he briefly addressed members of the chamber and elected municipal officials.
"It's a big group and we're looking to do a lot more things at club level," he said. "Joining the chamber, we just thought it was a great way to get a little more exposure for us and some recognition for all the great things that have been done in the past."
The Ashe County Amateur Radio Club was founded in 1984 and played a key role in the Blue Ridge Brutal race which began in 1990. The 100-mile bicycle race is held each August and sends runners to all parts of Ashe County, including areas where cell phone reception is limited or non-existent. Club volunteers walk the route and are able to communicate to others if a rider has a mechanical issue or medical issue. Raiche said providing such a service for the county is something very important to the club.
"Everyone here enjoys playing with our equipment and pushing it to its limits, not just talking to people around the country and the world, but an integral part of amateur radio is public service. The Brutal has been a huge event for us since several years," Raiche said. "Recently we spoke to Ken Sevensky who organizes the New River Marathon and we were there testing our radio reception around that course and we're going to be helping out with that event as well. This is a new opportunity for us to provide a public service and for us to use our equipment.
For more information about the club or if you would like to join, you can check them out on Facebook at Ashe County Amateur Radio Club or contact the club by email at [email protected]