Art Festival in the Park this weekend | New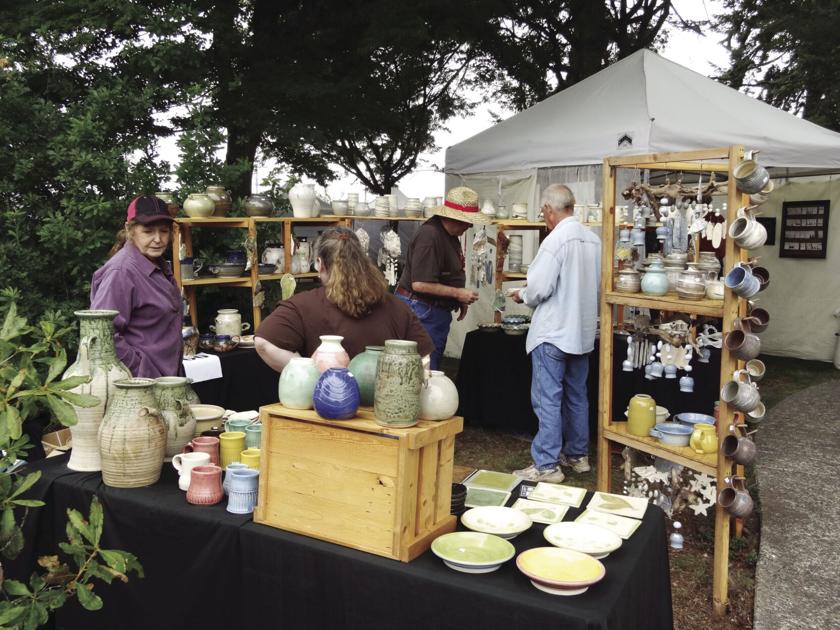 The Pelican Bay Arts Association-sponsored Art in the Park Festival will be held this weekend, August 7-8, at Azalea Park in Brookings.
"It will be a fantastic event filled with unique and unique works of art. There will be photography, paintings, ceramics, woodworking, furniture, handicrafts, jewelry, arts and crafts. fiber and much more. " explained Leslie Wilkinson, coordinator and president of this year's festival. "We have over 65 performers, assorted food vendors and live music on both days."
Artists come from all over Oregon, California, Nevada and even Arizona according to Wilkinson.
"About a third of the salespeople have never shown up here," she said. "We were impressed with the quality of the work submitted for the festival. There is a wide range of arts and crafts at prices to suit everyone's wallet. In addition, local artists will present their craft in the Art Demo area. Everyone is so excited. "
This is the eighth year that the Pelican Bay Arts Association has coordinated this event. This year things are a little different because, unlike in previous years, the festival will be held in Azalea Park rather than Stout Park.
"Azalea Park gives us better facilities, more space and the necessary parking. But we encountered some challenges along the way and asked other groups for help. Wilkinson noted.
The Pelican Bay Arts Association is assisted this year by the Pelican Bay Amateur Radio Club which will perform vendor registration on Fridays and site management throughout the weekend. Additionally, Brookings' Soroptimist International will host the Kids Art Zone offering a variety of craft projects for children ages 5 to 12.
Chetco Activity Center took over the Snack Shack by joining Papa's Doggs, Cosmic Grind Espresso & Eats and Chetco Brewing Company. Wilkinson adds
"There's pulled pork, quiche, shrimp salad, turkey and avocado sandwiches, gourmet hot dogs, treats, coffee and even peanut butter and peanut butter sandwiches. jelly for kids, "Wilkinson said.
Scott Graves of Wild Rivers Sound will be in charge of the music for both days. Stephanie La Torre and the Reverbs, Toni Land and Spectrum Sounds are on the program for Saturday. Sunday features Cameron McVeigh and Hollis Bolus-Tom Boylan.
The event starts at 10 a.m. on Saturday morning and continues until 5 p.m., then opens on Sunday at 10 a.m. and continues until 4 p.m. You can find more information on the Facebook page of the Art Festival in the park.