ARISS contact with the school in Bombala, NSW, Australia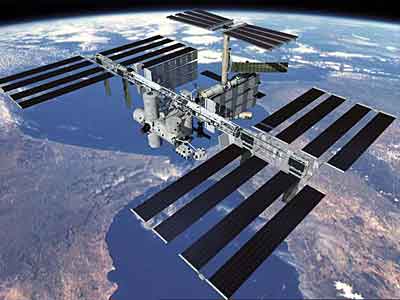 An ARISS school contact is planned for Shane Kimbrough KE5HOD with students from St Joseph Catholic Primary School, Bombala, NSW, Australia.
The contact is scheduled for Thursday, June 10, 2021 at approximately 10:45:26 UTC, or 12:45:26 CEST.
The link with the ISS will be operated by the amateur radio telescopic station IK1SLD, located in northern Italy.
Downlink signals will be heard in Europe on 145.800 narrowband FM.
In addition, operations at the IK1SLD ground station will likely be webcast. https://www.ariotti.com/
School Information:
Bombala is located in the southern highlands of New South Wales, between the snow-capped mountains and the far south coast. This district is known as Platypus Country for its large platypus population.
Bombala was established as a town in the 1840s and has a population of around 1,300. Bombala farmers are known for their products which include not only premium wool, lambs and cattle, but lavender as well. The local economy is supported by forestry and has a softwood factory that processes wood from plantations growing in the region.
St Joseph Primary School is one of 56 schools in the Archdiocese of Canberra and Goulburn. St Joseph's is a kindergarten to grade 6 school with 62 students. Our school's motto "Grace and Justice" encourages all children to develop positive attitudes towards others and those less fortunate.
At St Joseph's, we develop skills that will prepare our students for their future. The school emphasizes developing students' interest in science, technology, engineering, and math. We introduce coding, robotics, virtual reality and 3D printing. Currently, we are all learning about the universe. We visited the Canberra Deep Space Communication Center and now can't wait to talk to a real astronaut.
Student names and questions:
1. Oliver: What is the process for getting on and off the International Space Station?
2. Miller: Does the weightlessness up there affect the way you are when you come back to earth?
3. Zac: How long have you all been on the space station?
4. Anna: What do shooting stars look like when they pass your space station?
5. Henry: How does a satellite provide the Internet?
6. Grace: What made you want to be an astronaut?
7. Isaac: How do you warm up?
8. Kobi: How long has the space station been in existence since / when was it built and by whom?
9. Octavia: Is outside in space always the same?
10. Abbey: Did you see space debris?
11. Ms Shannon: Thank you for answering our questions, finally we would like to know what advice you would give to someone who wants to be an astronaut.
ARISS CALENDAR
The ARISS operations team meets weekly by conference call and much more frequently by email and phone. Activities coordinated by the ARISS operations team will be announced in this public Google calendar. These are the ARISS school contacts, HamTV activities (excluding virgin transmission) and SSTV activities.
Calendar integration features:
On this page we show the ARISS contact calendar in Google Calendar format.
This calendar allows you to share ARISS contacts with other calendars or it allows you to integrate information about ARISS activities into your own calendar.
https://www.amsat-on.be/ariss-calendar-with-scheduled-contacts-by-the-ariss-operation-team/
TO CHANGE YOUR E-MAIL ADDRESS
The change of e-mail address for ARISS-Europe newsletters is done in two steps:
1. Using the old e-mail address, unsubscribe from the list of subscribers with the link available at the bottom of each Bulletin.
2. Subscribe with the new e-mail address using the procedure available on
https://www.amsat-on.be/ariss-europe-news-bulletin-mailing-list/
About ARISS
Amateur radio on the International Space Station (ARISS) is a cooperative enterprise of international amateur radio companies and space agencies that support the International Space Station (ISS). In the United States, the sponsors are the Radio Amateur Satellite Corporation (AMSAT), the American Radio Relay League (ARRL), the ISS National Aeronautics and Space Administration (NASA).
The main objective of ARISS is to promote the exploration of science, technology, engineering, arts and mathematics by arranging scheduled contacts via amateur radio between crew members aboard the ISS and students. Before and during these radio contacts, students, educators, parents and communities learn about space, space technologies and amateur radio. For more information, please see www.ariss.org.
73,

Gaston Bertels ON4WF