Alfred Corbett Sr. | Obituary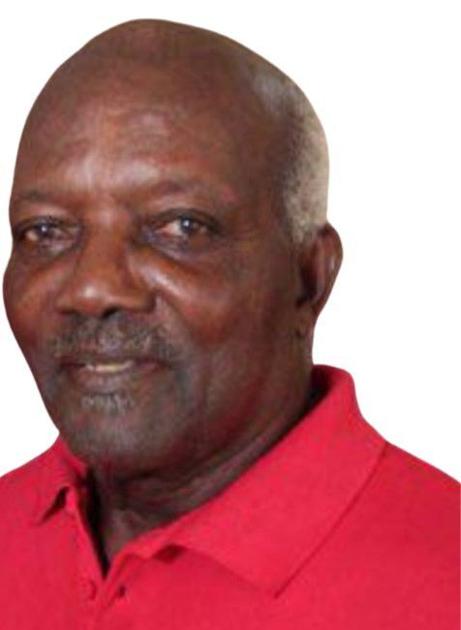 It is with heavy hearts, filled with pain but also with the strength of the Lord Jesus that the Corbett family announce the transition of Alfred Corbett Sr., better known as the "Sonny, Alfredo and Dada" of this life. Alfred transitioned at the age of 78 on Friday September 3, 2021 at Roy Lester Schneider Hospital. The family embraces the fact that to be absent from the body is to be present with the Lord and to thank God that, by his grace and mercy, Alfred did not suffer during his time of transition.
Alfred wrote his own eulogy.
Born in Plymouth, Montserrat, West Indies, to Bridget Corbett and Joseph Riley on December 28, 1942, Alfred Corbett was now the newest member of the December-born Crew. Her late grandparents, Floretta Browne, James Riley and Catherine Corbett were honorary members. In the first months of his life Alfred was taken over by his grandmother Floretta, who raised him as her own child. In 1948, he attended St. Georges Public School from the age of 6 and stayed there until 1958. After completing his first year, he had no choice but to leave school to help. his grandmother, whom he affectionately calls Nana Flora.
While in Montserrat, Alfred had no choice when it came to going to church. He had to be there and stay there. Nana Flora was not playing and it was from her that she learned to be disciplined in everything he went through. He was going to have a relationship with God and she made sure of that. He joined St. George's Anglican Church and enjoyed singing and playing instruments. He was also an Anglican waiter and he took his role seriously.
The discipline he learned from his grandmother and his role in the Anglican Church was transferable to which he joined the Boy Scouts. He enjoyed "everything" the Boy Scouts had to offer. He did his best to complete all the tasks and celebrated when he received honors and awards. He exceeded the standards and had the desire to keep growing. He obtained the rank of Scout Leader 2nd Class PL, then left to join the Montserrat Defense Force, and then went to work with the Osborne in the late 1950s to early 1960s.
In 1963 Alfred received an offer to travel to St. Thomas, Virgin Islands, to visit his aunt, the late Ina Johnson. His visit became permanent and he landed a job at Island Block. Saint-Thomas was now his new home. A year after arriving, Alfred saw a familiar face he knew from Montserrat and decided to approach him. Oh, how she resisted but oh how he persisted. Eventually they started talking after what he called a struggle to "win her" and they eventually became friends. They improved their relationship and got married in December 1965. The lady is none other than his widow Rosanna Corbett. They wasted no time and five more children were added to the family.
In 1969 Alfred went to work with Zinke Smith, better known as Controlled Concrete — Devcon Int. It is now known as St. Thomas Concrete. In 1999 he fell ill and unfortunately had to quit his job. Through it all, he remembered the discipline he had learned from his grandmother Floretta. "Train a child in the way he should go and when he is old he will not stray from it." He dedicated his life to Christ again and joined St. Luke's Episcopal Church in Smith Bay. It was dedicated to God, to the choir and to the Men's Club. He loved to lend the voice that God had given him to praise God and bless people.
When Alfred was not at church he was on his CB and ham radio and really enjoyed talking to people all over the world. His CB radio name was Tiger and his amateur radio name was NP2. GL Alfred (November Papa Deux Gulf Lima Alfred). He was passionate about the radio hobby which has become a habit. He loved to connect with people and whenever the opportunity presented itself he encouraged those with whom he spoke to trust God in any situation he encountered. He was a member of many radio clubs: KP 535, 127 DT102, 127CT102, 127DQ102, 127C01866, to name a few.
Throughout the good times and the bad times of his life, God was always there and guided him through it all. He will be physically missed and will remain in the hearts and memories of countless people.
Alfred is survived by his wife, Rosanna Corbett; sons, Alfred "Kuchin" Corbett, Jr., Terence I. Corbett; daughters, Hillary Corbett-Joseph, Karen Corbett, Carol Corbett-Thomas; son-in-law, Dadlie Joseph; daughters-in-law, Kisha Corbett, Sharon Corbett; sister-in-law, Elizabeth Browne; grandsons, Edson Patrick Corbett Jr., Elroy Brown Sr., Aiejah Corbett, Clifton Corum Jr., Alejah Corbett, Junel Charleswell, Jamel Charleswell, Hezekiah Corbett; granddaughters, Kisha Corum, Akilah Burrows, Kishma Corum, Aiesha Corbett, Aliesha Corbett, Anesha Corbett, Kezia Corbett, Jaysa Thomas, Charnice Matthias;
great-grandsons, Elroy Brown, Jr. Ezekiel Charleswell, Ce'kai Corum, K'Mari Jackson, Kamahli Lewis, Akil Burrow, Aliko Prentice, J'Khari Bolques, J'Khawn Bolques, A'Jahri Leonard, Ah ' Zeek Fabian, Cael Corum; great-granddaughters, Shenelle Jackson, Akayla Burrows, Kemiah Corum, A'Zahra Otto, Melodee Charleswell, Imani Brown, Freyja Brown, Wylloe Brown; close relatives, Alvin Gerald, Odelle James, Octavia Allen; close friends, Elwin Joyce, Clement Friday, Fernella Daniel, Leroy Claxton, Joseph Harvey, Gene Henry and many more.
The first screening is scheduled for Thursday, September 23 from 5 p.m. to 7 p.m. at Hurley Funeral Home. The second screening is scheduled for Friday, September 24 from 9 a.m. to 10 a.m. at the Oasis Church of God of Prophecy (Donoe) and the service will follow immediately at 10 a.m. Interment will be in Smith Bay East Cemetery.
Arrangements are made by the Dan Hurley Home for Funerals and Cremation Center of St. Thomas, St. John and St. Croix.
Due to the COVID pandemic and health guidelines, masks (covering the nose and mouth) must be worn and proper hand disinfection must be evident at all times.
Respectfully, this father and son's return home service is limited to immediate family and close friends. No more than 100 people will be allowed in the sanctuary.
Family and friends can offer their support by sharing a memory or special message by going to www.hurleydavisfuneralhome.com